Suspended Linear Light Fixture from The Best Value in Lighting®
Installs in as Little as 1 Minute per Foot!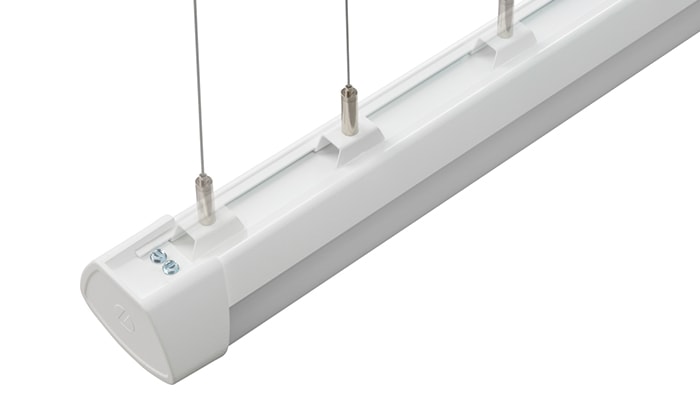 FLEXIBILITY
Lithonia Linear offers simple choices to make design and install easy. A single power drop can be placed at the center or end of each fixture and sliding brackets allow for suspension from any point along the fixture for ultimate flexibility.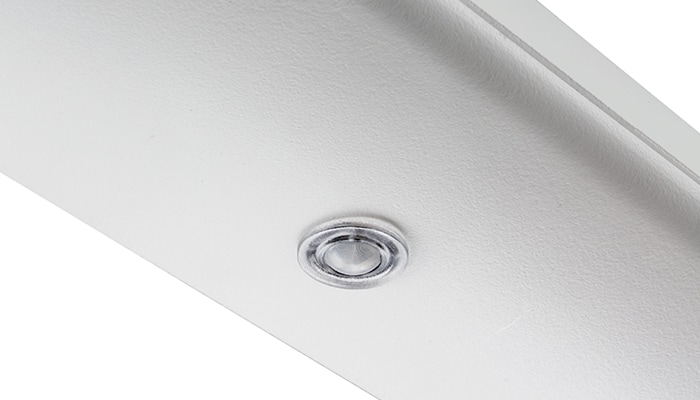 CONTROL
Lithonia Linear is easy to order and install and the controls are just as easy. A minimalist VERTEX™ sensor measuring less than 1 inch in diameter can be specified for use with SensorSwitch® lighting controls without disturbing the sleek fixture design.